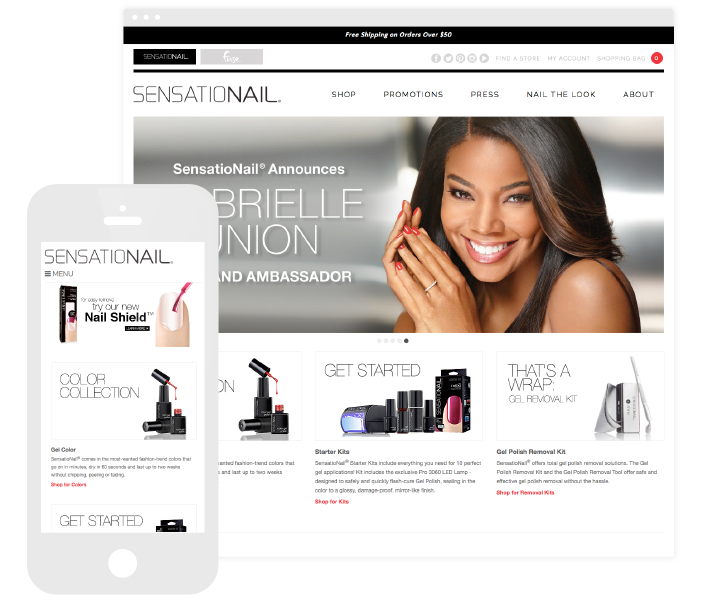 Challenge
Committed to gaining a strong digital presence, SensatioNail wanted a website to show just that. In addition to an online store, they needed a central informational hub to communicate with consumers. SensatioNail's goal was to give customers the gel manicure experience without having to go to a salon, bringing an affordable luxury relevant not only to their routines but to their lifestyles.
Solution
With the newly acquired SIDE-Commerce platform, SensatioNail was able to provide an engaging experience for fans in an ongoing conversation about nail care tips, tricks and trends.
A library of instructional videos for various gel polish techniques was added to the site, with the option to purchase any SensatioNail product through the site. Customers can choose to purchase by Color, Kits or Essentials (gel polish tools). Current promotions were listed, which helped to boost sales for the SensatioNail brand. In addition, custom tools were implemented, like the 'Try Your Color' feature, which gave customers an idea of what a chosen nail color would look like on a specific skin tone. Professional tips were added to each product detail page, which gave customers advice on how to apply a selected polish.
Screenshots of the Sensationail website