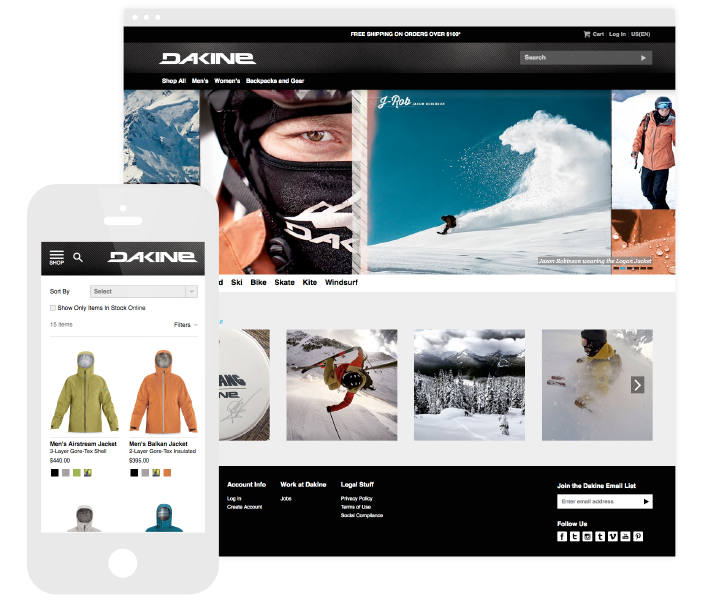 Challenge
Dedicated to make gear for the outdoorsman who spends the majority of their time on the mountain or in the water, Dakine wanted a site that catered to the needs of those individuals. They required features that would give users a retail shopping experience in the comfort of their own home.
Solution
SIDE-Commerce proved to be the perfect solution for Dakine's needs. Their new website allowed customers to be accurately informed of all their products and options – down to each nuanced pixel. Adding features like product filtering and product comparisons gave users a hands-on experience.
Designed and built specifically for Dakine, the "Outwear Choose Your Kit" interactive tool allowed customers to create their own look from head to toe, giving them an idea of what a specific outfit looked like before they purchased it. Starting with the option to choose a jacket and pant, the outfitter also included accessories to pair with the chosen outfit, from gloves, beanies and facemasks to socks, base layers and backpacks. Sizes, colors and descriptions are all featured in the outfitter, as well as suggested looks.
With the new outfitter tool in place, Dakine had one of their most successful winters in online sales to date.
Screenshots of the Dakine website