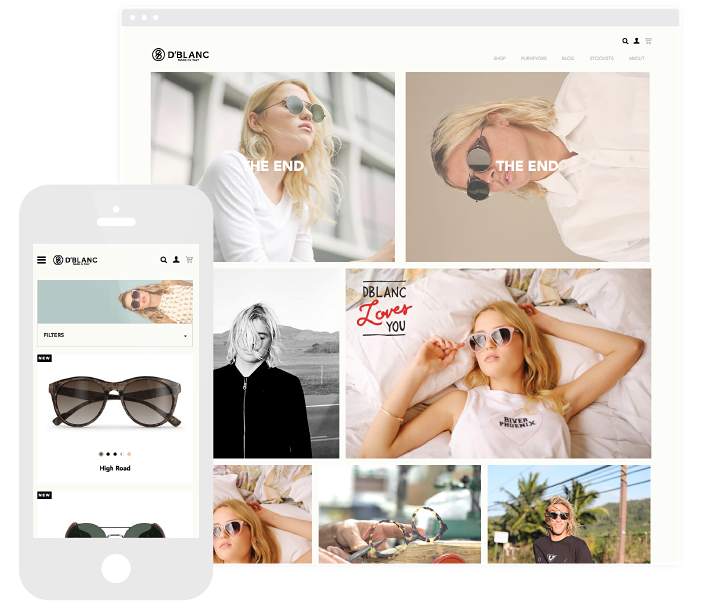 Challenge
The initial intention of D'Blanc was to distribute product primarily through two environments: an independent specialty and a controlled e-commerce environment. Wanting to be engaged and maintain control as much as possible, D'Blanc seeked to get into e-commerce, maintain premium brand experience and try to involve their retail account base within the e-commerce world.
Available in multiple regions, D'Blanc required a solution that could manage all their regions on one platform, and all the challenges that global companies faced. Products (and their related content) that were only available in certain regions needed a way to be singled out, as well as the various payment methods and currencies that existed within each country. D'Blanc's in-house ERP system also needed to be seamlessly integrated and work with the new platform.
Solution
Using SIDE-Commerce's simple management tools, D'Blanc admin personnel had direct control over their merchandising, promotional marketing efforts, and many other options. Showcasing elegant media like product photography, intuitive lookbooks and inspirational lifestyle content proved to be extremely beneficial for D'Blanc's retail account base.
In addition, SIDE-Commerce provided a quick setup and sophisticated integration to D'Blanc's ERP system. The platform features multi-region options and a flexible e-commerce system allowing them a custom solution that maximized their brand for customer engagement.
Launching successfully in 2014, D'blanc.com received positive review for its concept, design and execution.
Screenshots of the D'Blanc website